Tom Peterson - Tenor Sax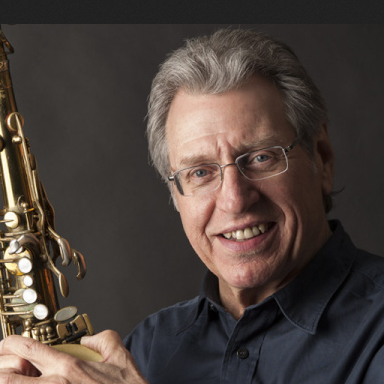 Originally from Minneapolis, Tom served in the U.S. Army Field Band for three years before landing in Los Angeles in 1970. He was a member of Doc Severinsen's famous Tonight Show Orchestra for 18 years and has since played with numerous big bands. Last year he joined John Beasley's "MONKestra," playing at the new San Francisco Jazz Hall with plans to record this summer.
Tom has worked in television, motion pictures, radio and TV. His recording credits include work with Elton John, Leon Russell, B.B. King, Kenny Loggins, Blood Sweat & Tears, Big Bad Voodoo Daddy, Ed Shaughnessy, Stevie Wonder, and Paul McCartney/Wings. Tom has performed with Frank Sinatra, Tony Bennett, Sammy Davis, Jr., Dizzy Gillespie, the Glenn Miller Band, Linda Ronstadt, Lyle Lovett, The Supremes, Aretha Franklin, Natalie Cole, and many other musical greats. He enjoys studying music composition and orchestration and likes to read biographies of great historical figures.